Experience Pristine Luxury at Klaserie Drift Safari Camps – Greater Kruger Area
A trip to South Africa wouldn't be complete without a stay in a luxurious lodge in the middle of the savannah. If, like me, you've been dreaming of waking up with the endless views over the savannah, spotting wild animals and witnessing the famous never-ending safari sunsets- Klaserie Drift Safari Camps is the place to make those dreams come true. Located in Klaserie Private Nature Reserve, which is known for its superb game viewing, this 5 star retreat captures its guests with elegant open spaces, tastefully decorated interiors complementing the beauty of the African bush. And of course the 'wow' factor- the infinity pool with absolutely jaw-dropping views from the lodge's pool deck set on a cliff high above the Klaserie River!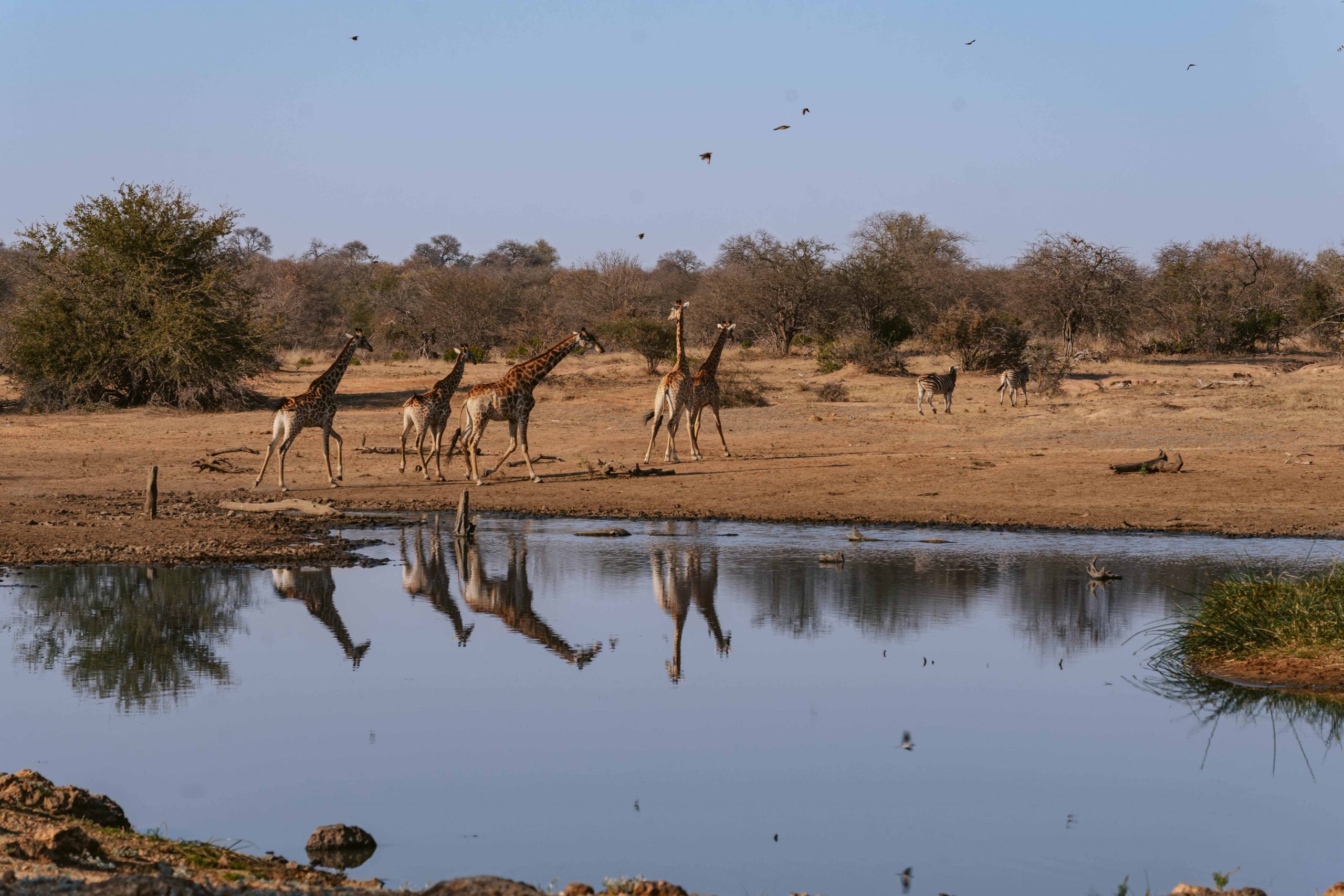 Klaserie Drift
As we are about to enter the Klaserie Drift Safari Camps property, a big herd of elephants calmly crosses the road right in front of our small car. We switch off the engine and we let them pass, admiring these incredible animals. Once they made their way to the waterhole located next to the lodge, we drive onto the premises. We couldn't imagine a better welcome to the safari lodge!
The 60,000 hectare Klaserie Private Nature Reserve is a part of the Greater Kruger National Park. Klaserie Drift is located right in the middle, sitting on top of a hill and overlooking a bend in the Klaserie River. The location of the lodge is quite spectacular indeed: an extensive stretch of savannah reaches all the way to the horizon- it really is beautiful here.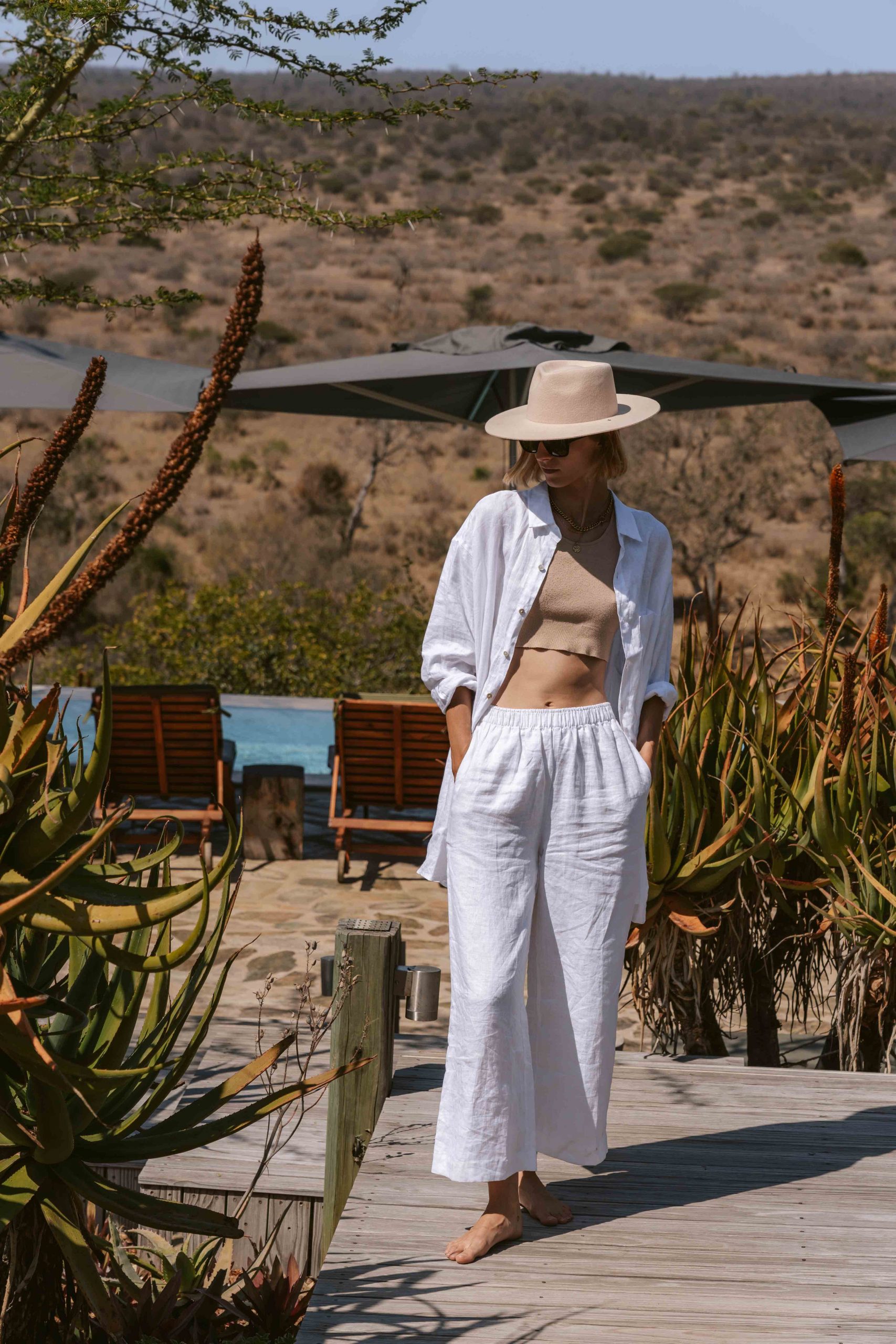 The lodge itself is a combination of vast open spaces. There is a main area with an open-plan kitchen and a cozy lounge with a wide selection of animal related books & albums. The bar overlooks the huge braai area with wooden tables and chairs spread around it. During the day the semi-covered roof reveals beautiful shadow game, while in the evenings warm lights hanging from the trees create a charming and romantic atmosphere. Here the guests will gather during the meal times.
A stone covered path leads to four stylish, elegant garden-view rooms and two superior suites with unrivalled views of the Klaserie river. The last stop is a patio deck with an infinity pool accompanied by sunbeds and a contemporary wooden veranda. From here, you can indulge in superior luxury as elephants, monkeys and buffalo take a drink in the Klaserie river below.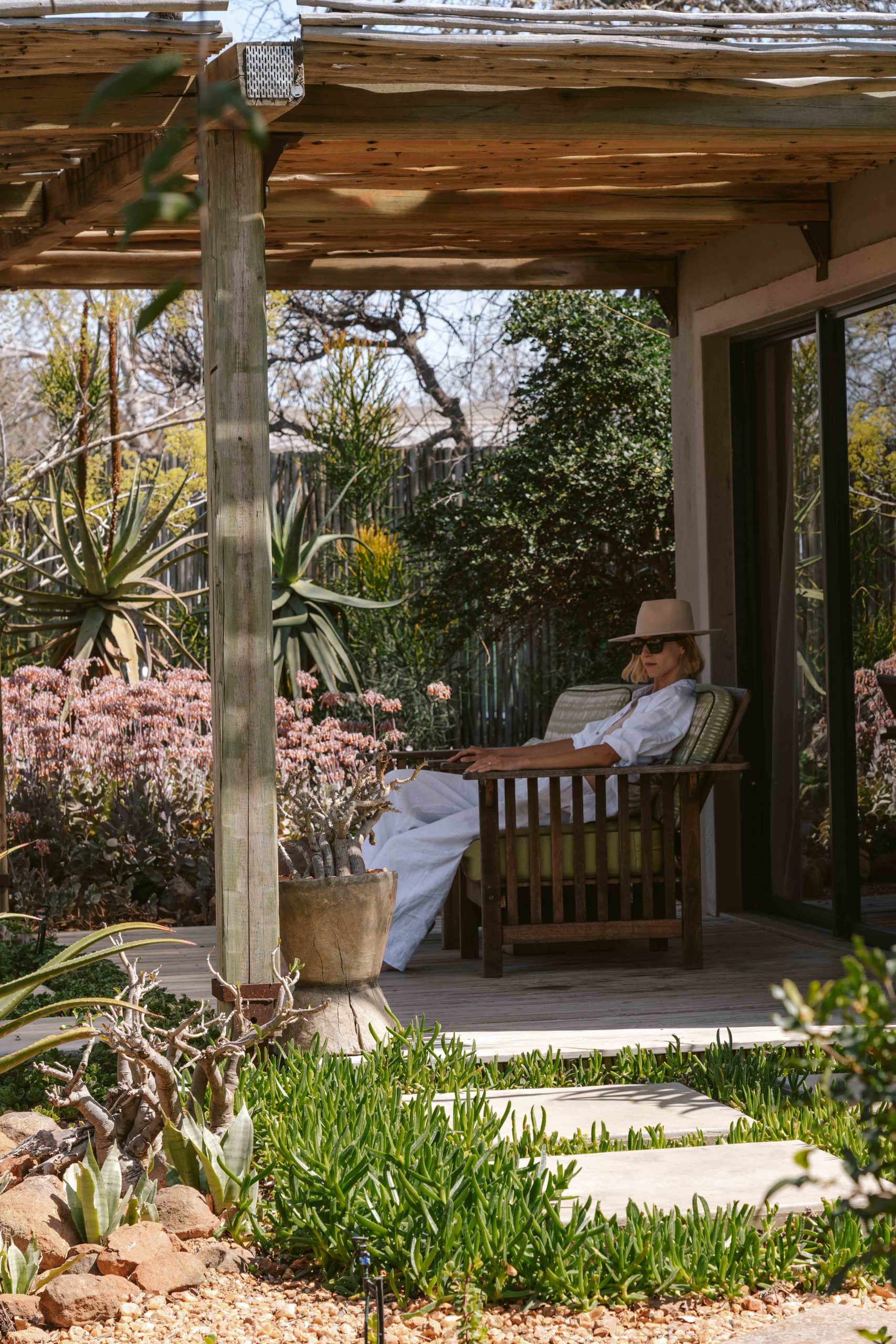 What's included in your stay
Choosing to stay at Klaserie Drift you won't have to worry about anything. All necessities are provided for and included in the rate. This means a private chef will cook 3 delicious meals a day for you (with any dietary requirements taken into consideration).
On the day of your arrival, you will be offered a glass water bottle with Klaserie Drift emblem. There is a water dispenser next to the bar where you can refill your bottle. It's a wonderful gesture towards reducing waist and plastic consumption.
In addition, the rate includes two game drives a day, morning bush breakfast and sunset drinks. The morning game drive can be exchanged to a bush walk- a wonderful opportunity to explore the savannah on foot!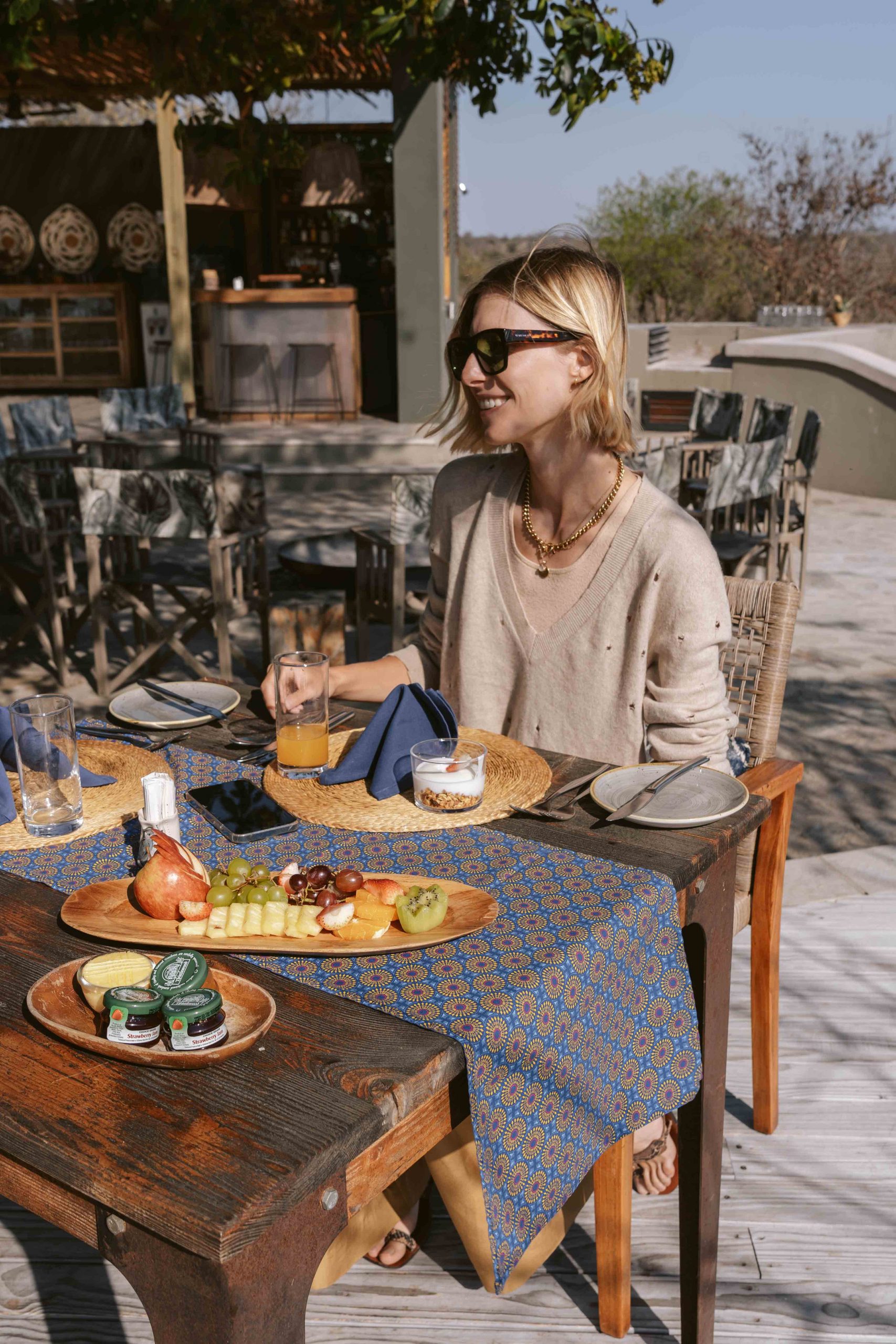 What's more
In the event that you wish to experience an extra dose of relaxation, a massage can be arranged for you. The massage bed can be put anywhere. The pool area is a perfect spot for that. Imagine having a calming massage with an endless view of the savannah. Sounds perfect, doesn't it? This experience is an additional expense.
Tipping is customary throughout South Africa and it is usual to leave the wonderful staff an additional gratuity. Klaserie Drift is a cash-free zone, therefore you will be able to include the tip in your final bill. A traditional 15 % of the total bill will be sufficient and fairly divided between the staff, or at your discretion.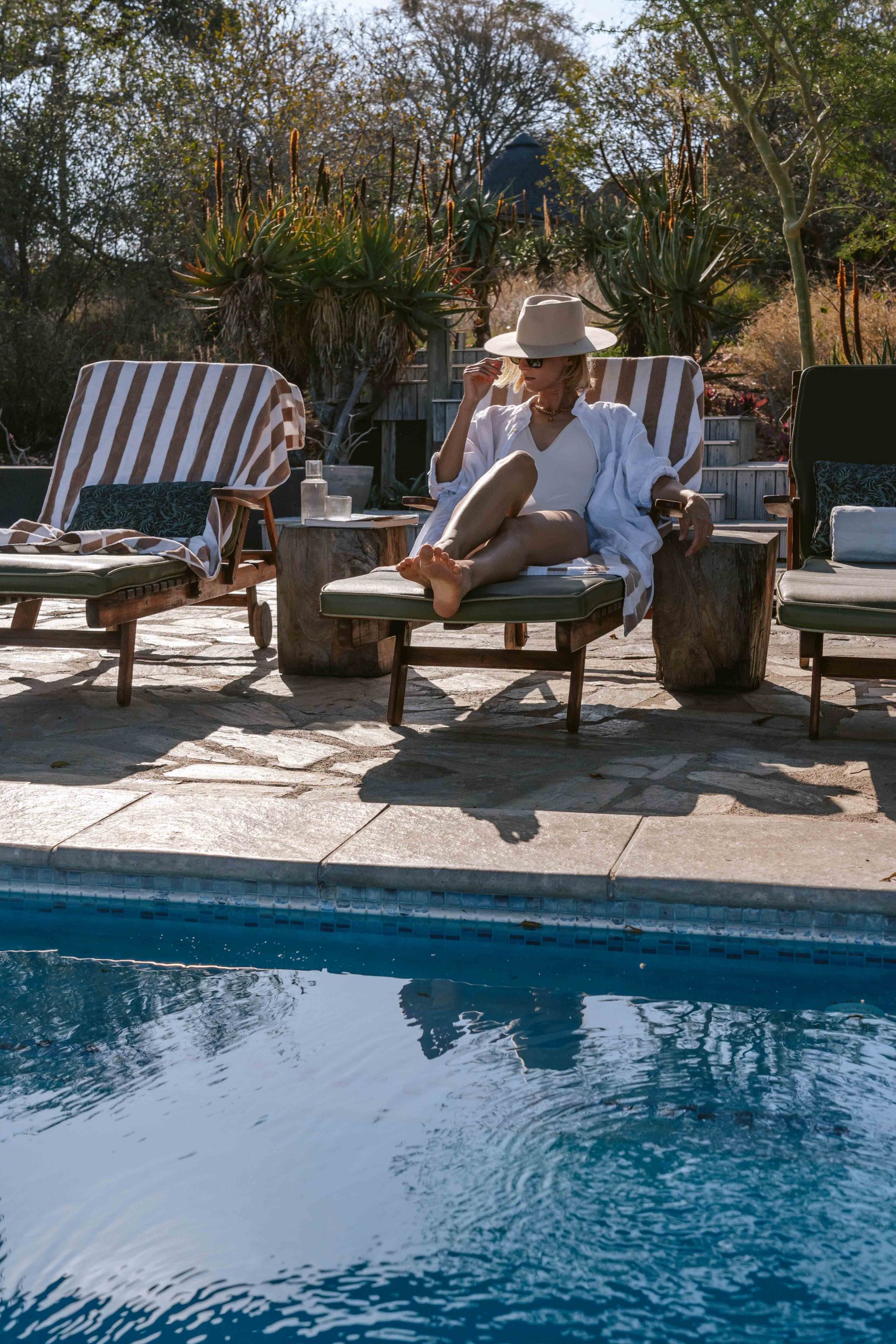 The Rooms
With only 6 rooms, Klaserie Drift maintains the intimate feeling, focusing on couples and honeymooners seeking a romantic getaway, relaxation and exclusivity (however it welcomes families with small children as well).
Each room has its own, unique name with a meaning. There is Kwetsima, meaning spirit; Moya, meaning air; Epitomises, which means purity, and lastly, Ndzilo, meaning fire. Those four garden-view rooms feature beautiful thatch roof and each is beautifully decorated in a charming fusion of traditional African style with modern luxury. The patio is an extension to each rondavel emphasis on the principle to harmonise the interiors with the surrounding nature.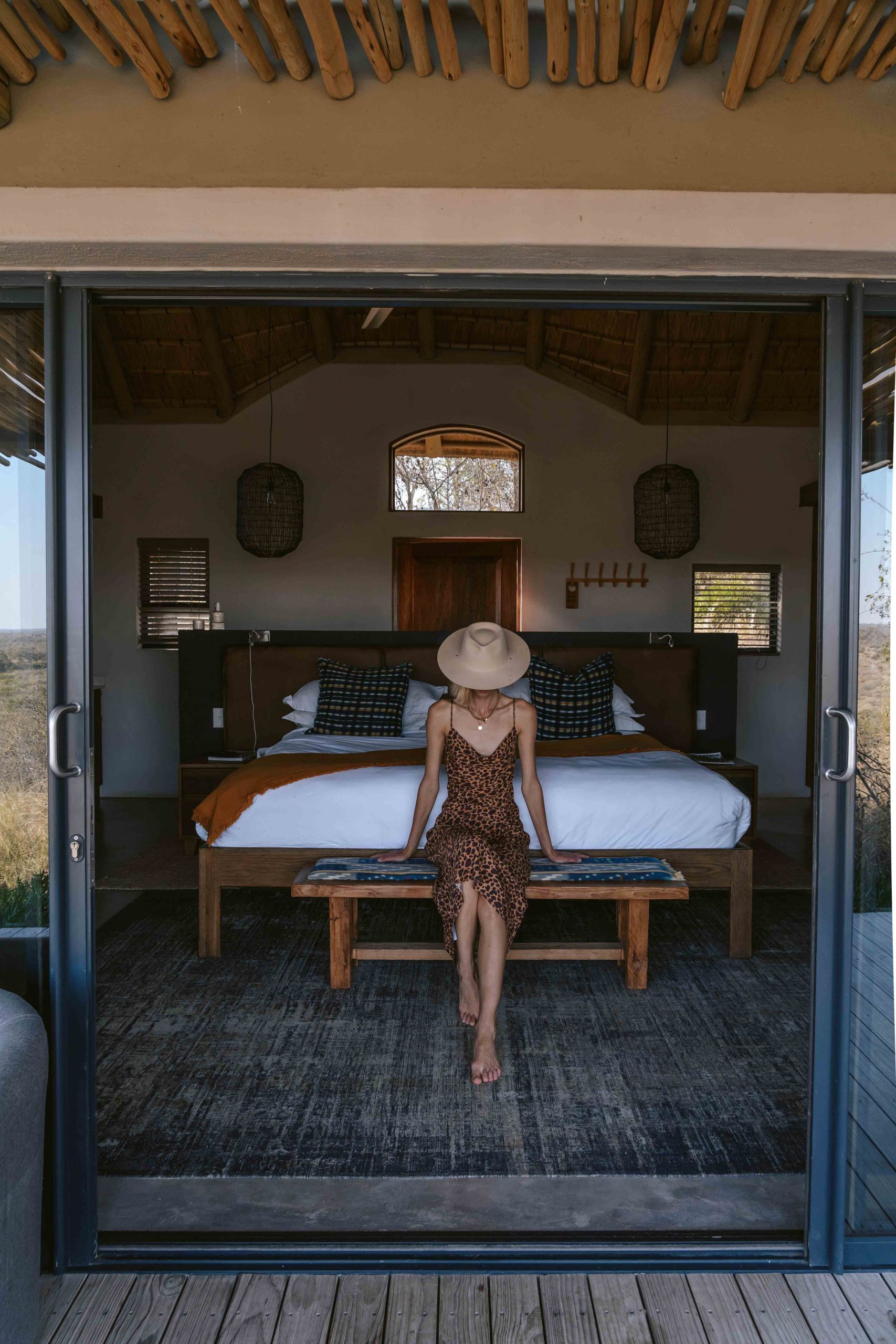 Right at the edge of the hill overlooking the Klaserie River, you will find two River suits, providing an extra touch of luxury accompanied by the magnificent views over the savannah. In Misava suite (which means earth) the soothing browns and ochres beautifully match with tall thatched roofs framed by wooden beams and natural wooden furniture.
We had the pleasure to stay in Mati (water) where the delicate blues and greens blended tastefully with the colours of the river and the vegetation outside. The room is very spacious and the amenities are excellent. My favourite feature was the outdoor shower and freestanding bathtub positioned by the window. It was quite beautiful to relax in the tub at the end of the day and gaze at the night sky.
↬ Read : 21 Nettleton – the Secret Treasure of Cape Town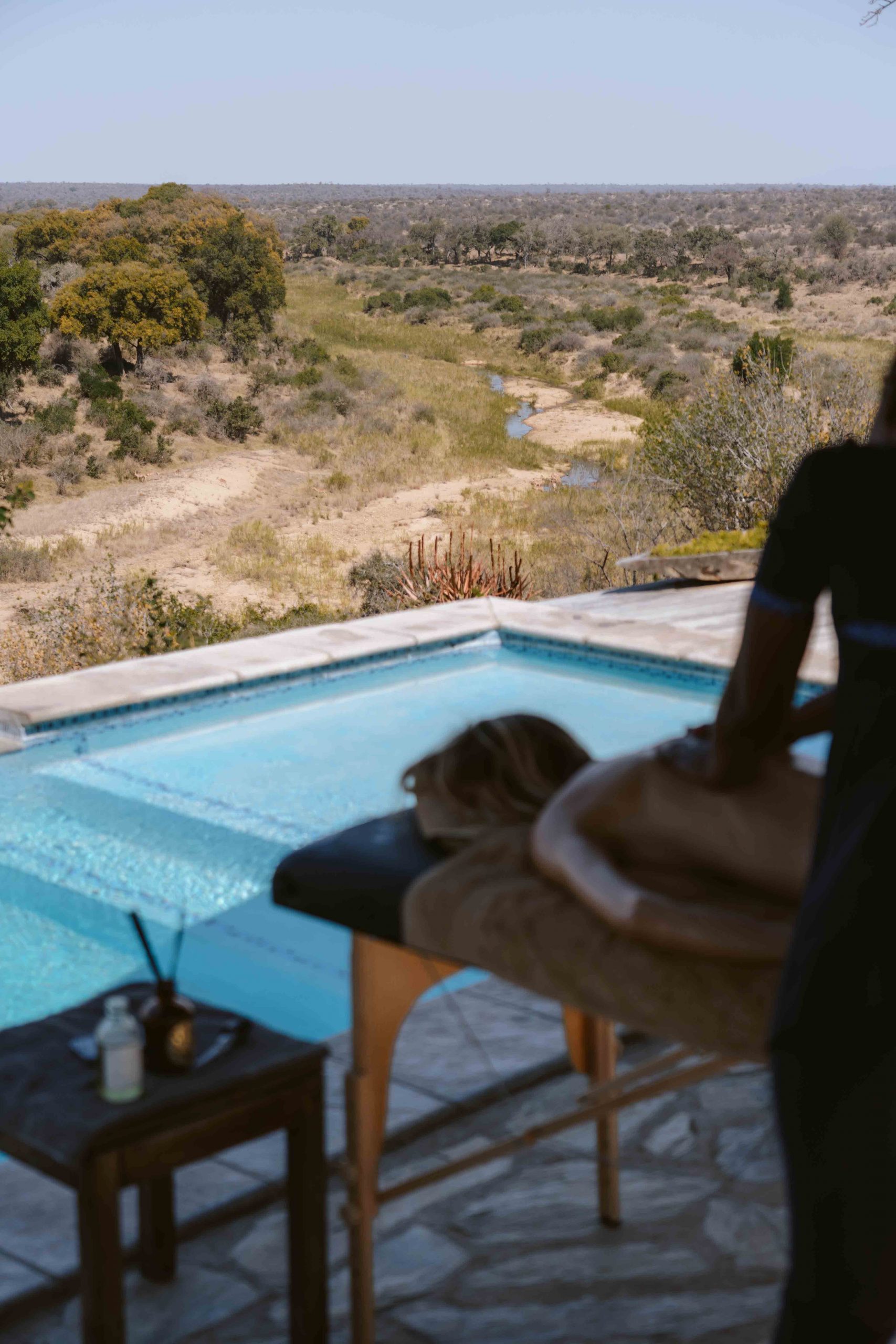 Game Drives
Two daily game drives are included in the price of your stay at Klaserie Drift Safari Camps. The morning game drive departs at 6am and the afternoon drive at 3:30 pm.
5:30 am is quite a morning wake up call for anyone on holidays. But trust me- it's totally worth it. There is no better feeling than waking up to calm world before the sunrise and submerging into the wilderness at first light.
The morning drive is anticipated by a fresh coffee/tee served in the common area. You can grab a pastry or a cookie and get a much needed dose of caffeine before heading out on the adventure.
↬ TIP : Dress warm and take extra layers with you. Even mid summer the mornings & evenings are crispy. I recommend especially taking a warm hat that will protect you from the cold wind.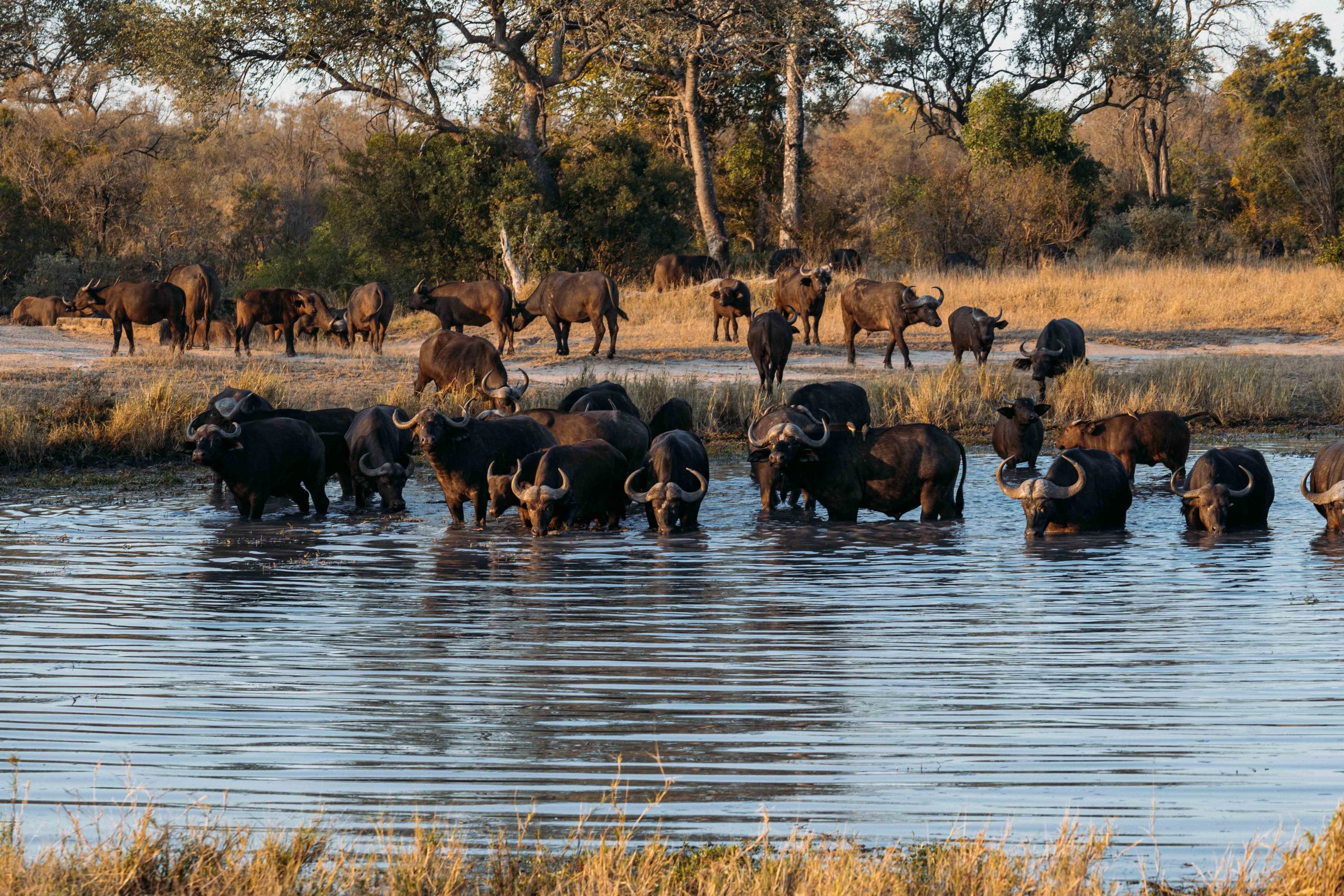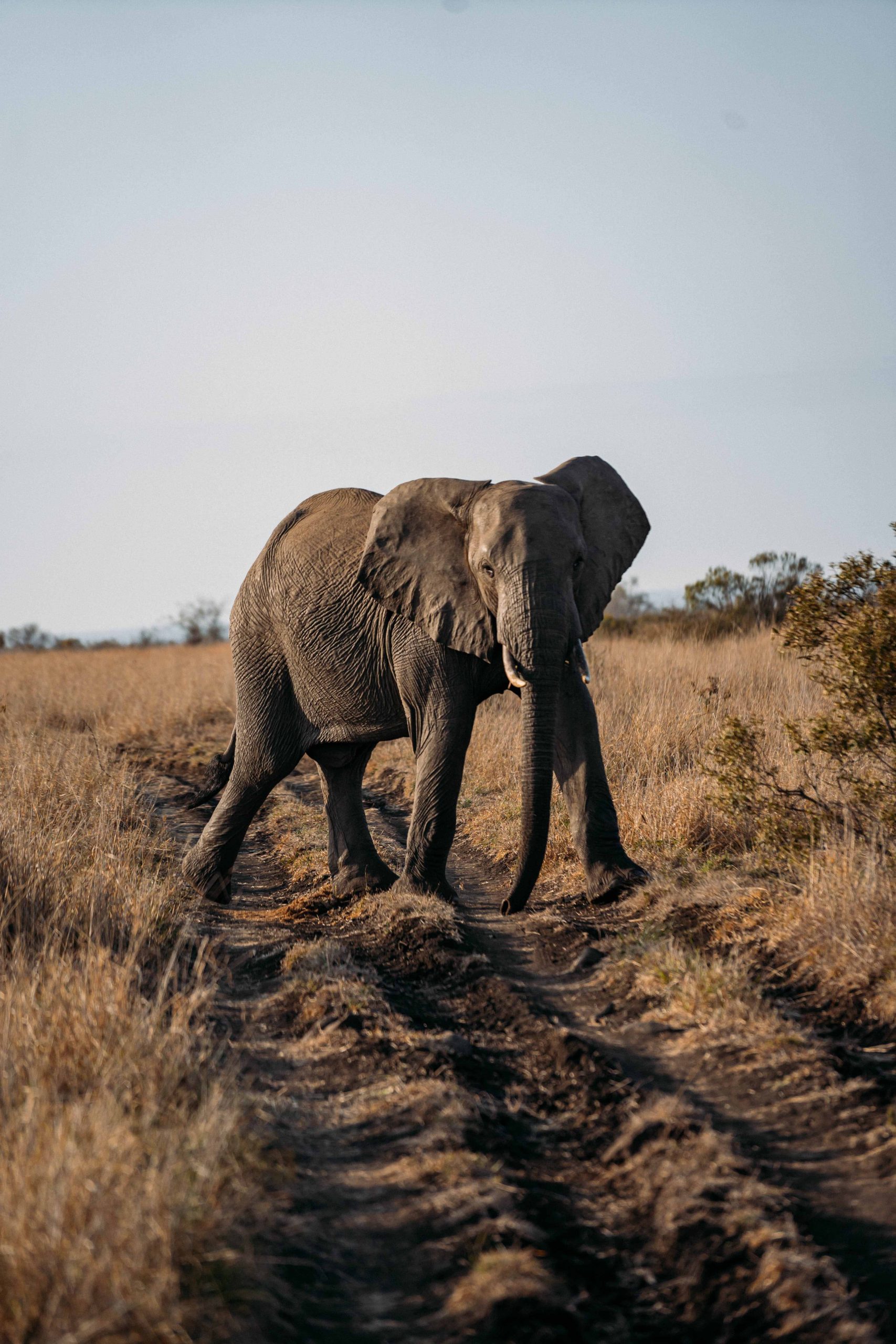 In Klaserie Drift, you are departing on the game drives with an open jeep suitable for up to 6 people. Your guide / tracker will be there to share his (or her) knowledge and spot the animals. This doesn't mean you shouldn't keep your eyes open too! It's truly a fantastic feeling to spot the wild animals as they graze and walk around their natural habitat.
We had amazing adventures during the game drives thanks to Khutso, our driver. He was not only excellent at reading animal tracks. He also never got tired of us asking a million questions and happily answered them all. Because that's the thing about the safari experience- it's not only about ticking off the animals you got to see. It's about learning about the savannah, about animal behaviours, recognising them and realising how precious they are to a healthy and balanced of life on earth.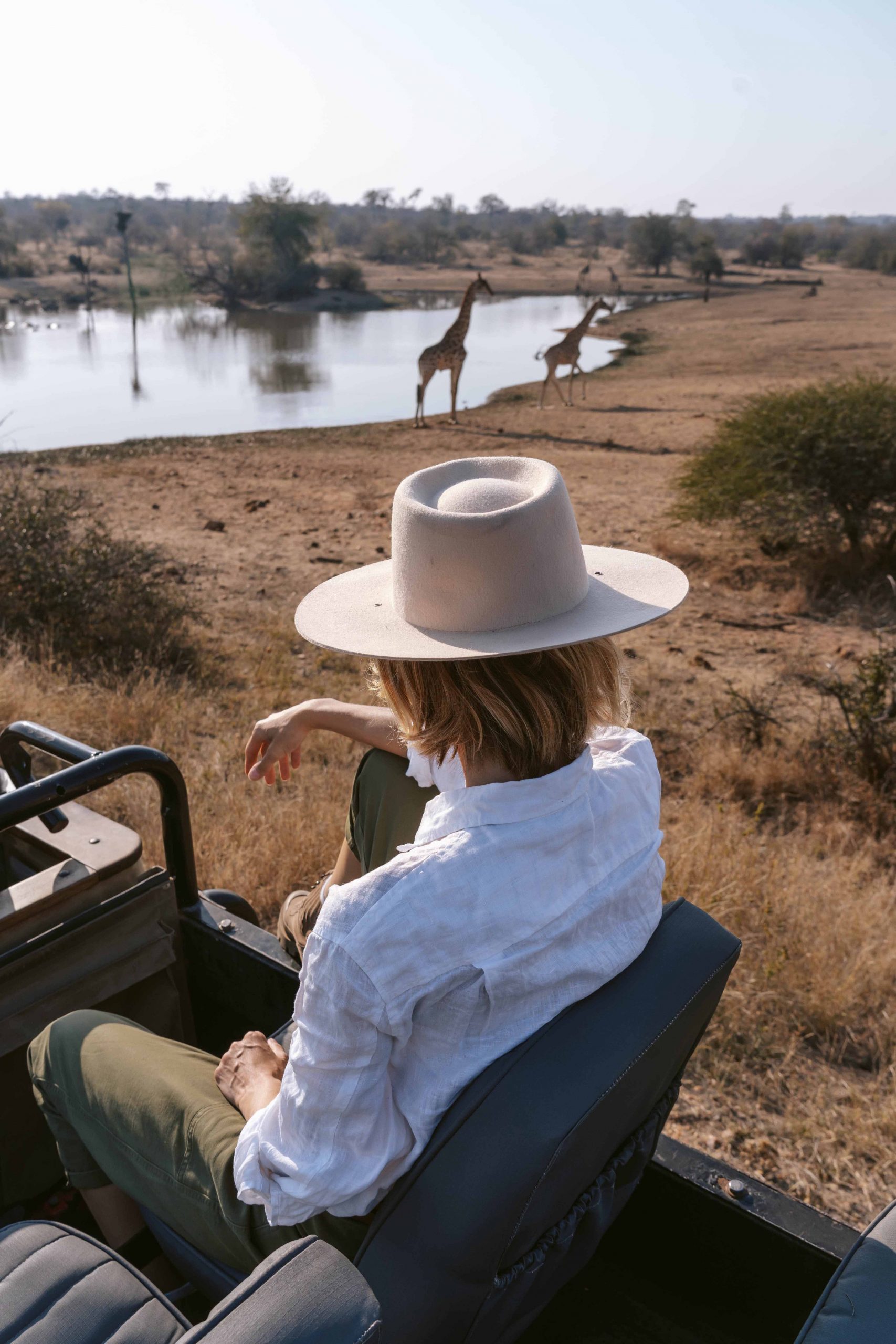 The morning drive experience
Klaserie Drift Private Nature Reserve is home to the Big 5. Therefore, if you are lucky, you'll get to spot lions, elephants, buffalos, rhinos and leopards during your stay. And it is guaranteed that you'll see other animals like the giraffe, impalas, warthogs, hyenas, zebras and many many more.
In the mornings, to end the game drive you'll stop at a beautiful (and safe) location in the middle of the park for a bush breakfast. It's an amazing experience to walk the same grounds the animals evolve on. On our second day we asked Khutso to stop next to a pond where not only hippos were chilling in the water. But also a bunch of giraffes were hanging out and a pregnant hyena came to drink shortly after.
↬ NOTE : It is perfectly safe to stop and walk around, close to the vehicle on the safari. However, always use your common sense and listen to your driver. Do not wander too far from the car and never come close to the water. Hippos are known to be one of be most dangerous animals to humans. Not to mention they are as fast underwater as on land. Additionally, crocodiles like to sneak up on their pray at the edge of the waterholes too. It is true wilderness after all.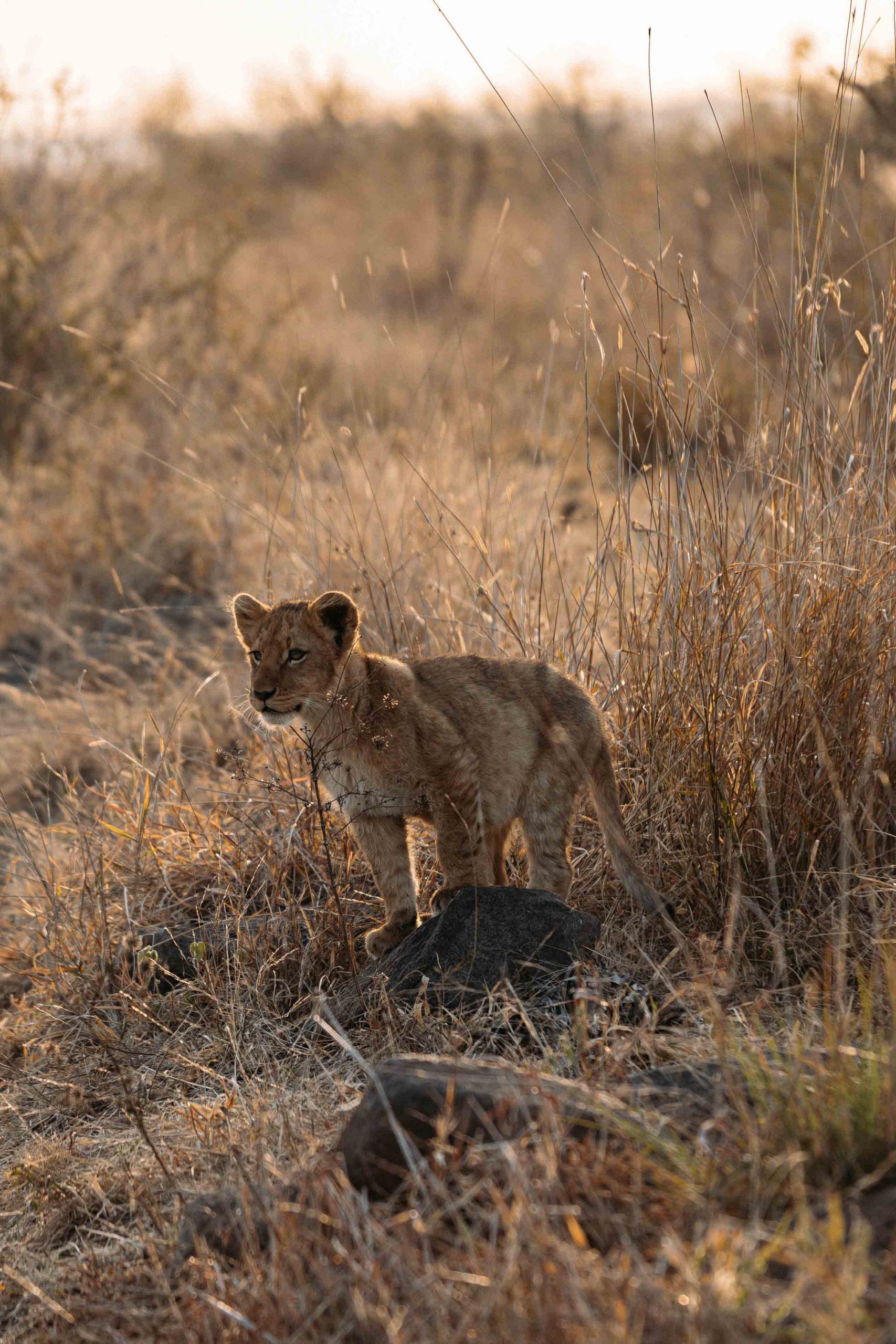 The evening drive experience
In the evenings on the other hand, you will stop for drinks and refreshment as the sun starts setting. It's true what they say- sunsets on safari seem to last forever.
On our last night at Klaserie Drift, the amazing team surprised us by organising a true feast at a beautiful spot overlooking the river and the savannah. There was a full bar with many local and international drinks and well as delicious snacks. We talked, laughed and watch the sun hide behind the horizon knowing that this memory will stay with us forever.
After the sunset, you'll finish your drive and head back to the lodge. By that time, it will be pitch dark. In fact, the only light will be coming from your car headlights and your tracker's directional lamp. Dusk and night are when animals are most active. The predators go out to hunt and with a bit of luck, you can spot them with freshly caught pray.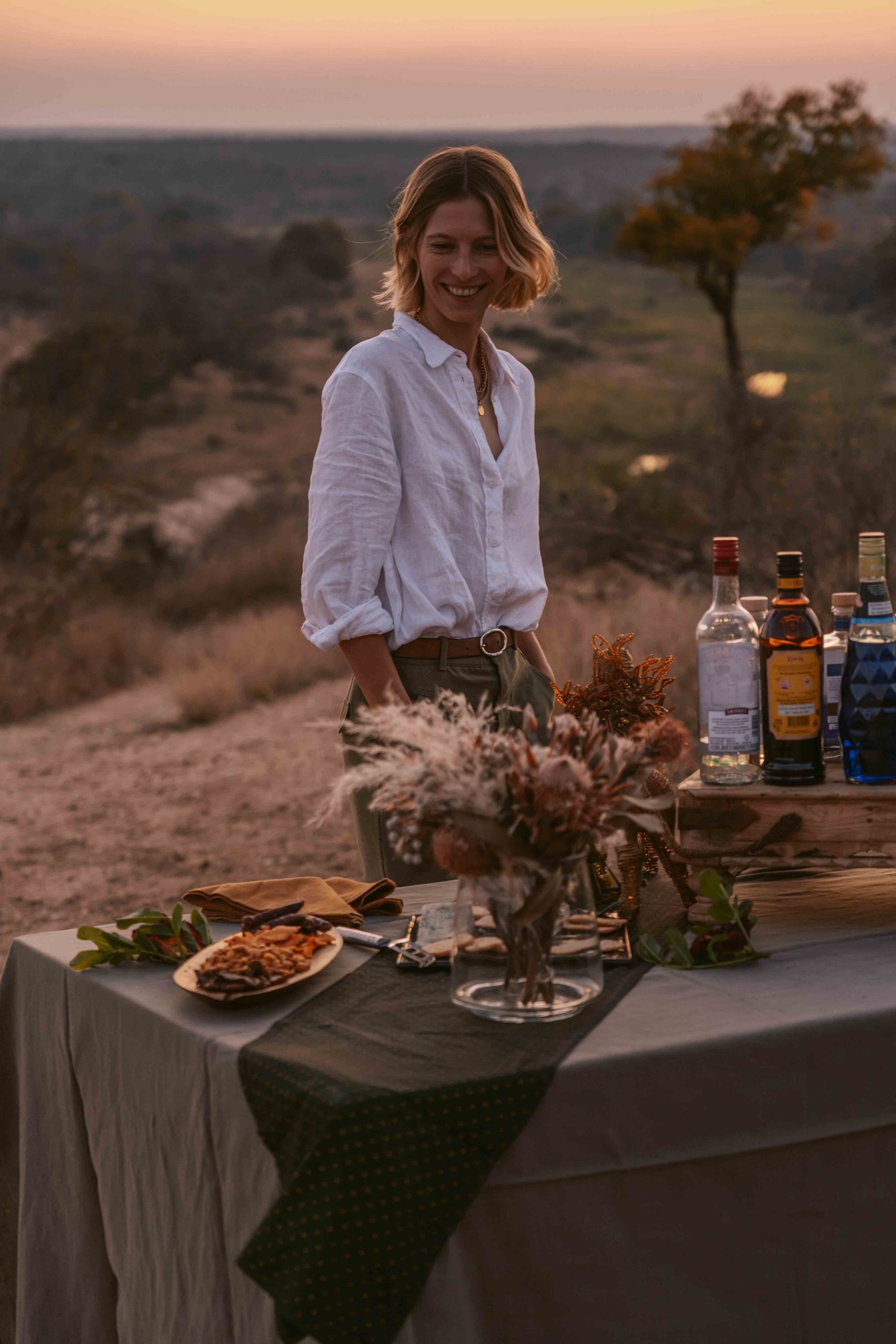 Bush walk
As we've mentioned above, it is possible to exchange the morning game drive for a bush walk with a professional tracker.
A bush walk means you will leave the property by foot and walk for about 3 hours trying to spot some animals. This task however, is very tricky. Contrary to what most layman's think- wild animals aren't hiding in the bushes ready to attack humans. In fact, as they hear footsteps and smell us form a far, they run away in the opposite direction. Of course it still is possible to sneak up on a giraffe, or a a male elephant and watch them from a safe distance. But it's rather a rare occasion.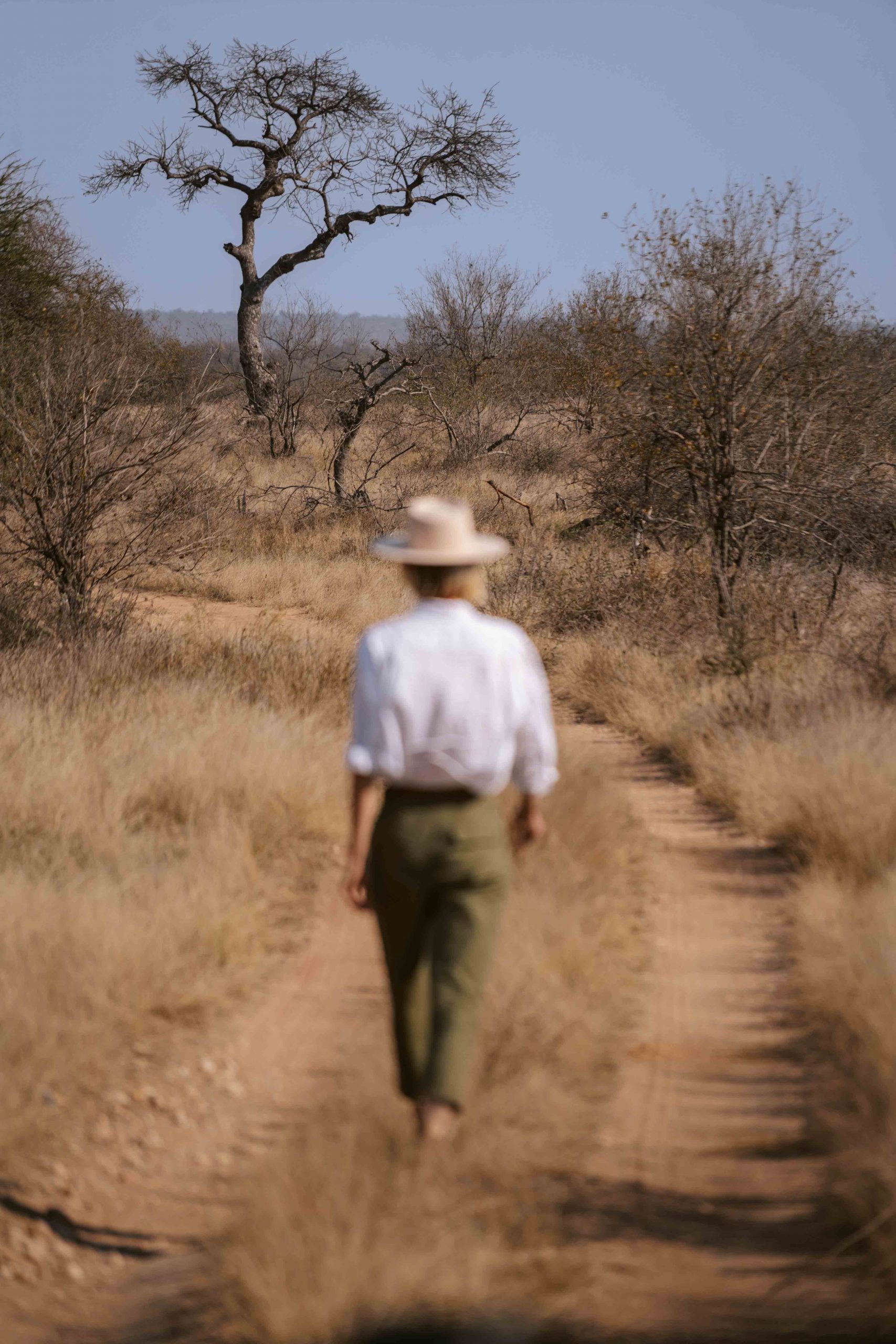 That being said bush walk is a wonderful opportunity to learn about the wildlife and its surroundings. Your tracker will teach you how to recognise animal footprints, name different trees and share some fascinating stories. Dries, our tracker (with nearly a lifetime of experience as he was raised by a tracker since he was 8 years old) who's come to Klaserie especially to guide us on this walk, possessed an exceptional knowledge and dynamic personality. And we learned a great deal from him during our 3h walk.
↬ NOTE : There is little danger on a bush walk. However, you need to remember that you are in the wild and to always follow your trackers instructions. For safety he will carry a rifle with him- Dris told us in 20 years of doing bush walks he never had to use it. With this in mind, you will always stay behind the gun as the tracker walks first and you walk in one line formation. Try to stay as quiet as possible. And above all- never run.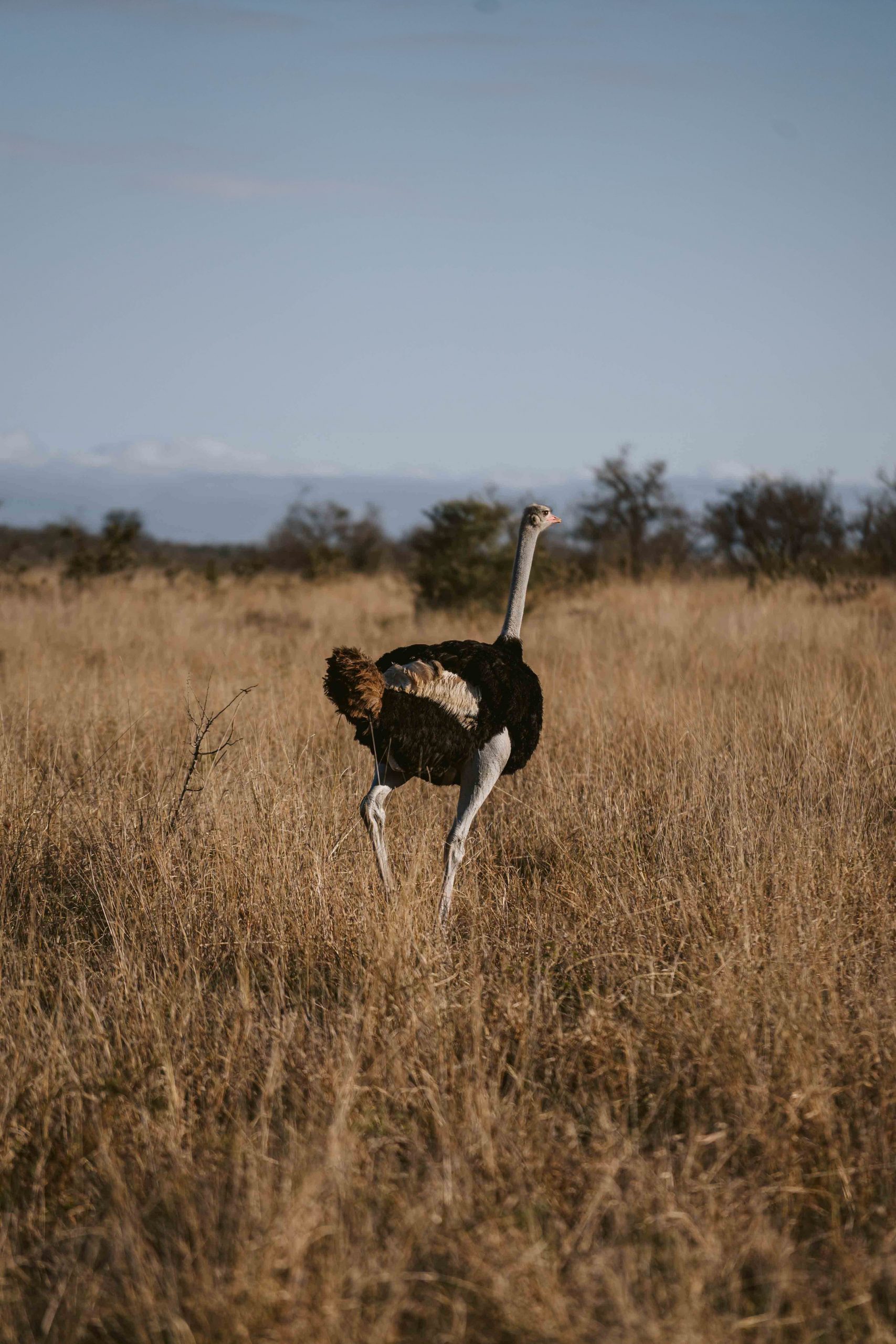 What to take on a game drive/bush walk
a camera and a phone
a hat and sunglasses
your water bottle
a warm jacket and a scarf (you will be provided with blankets)
binocular
sense of adventure and tons of questions about wildlife!
Experiencing a safari in Greater Kruger National Park is a memorable activity that will stay with you forever. Klaserie Drift Safari Camps elevates this experience to the next level with its premium hospitality, master trackers and beautiful lodge with endless savannah views!